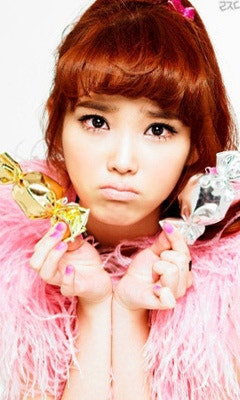 (CBS) America voted with its heart. The heart of a six-year old.
Scotty McCreery is the new "American Idol," following a path recently laid (to rest) by the likes of Kris Allen and Lee DeWyze, two splendidly anonymous names in the annals of American music or even the annals of American ka-ching.
Pictures: "American Idol" Season 10 finalePictures: "American Idol" Season 10Pictures: "Idol" winnersSpecial section: "American Idol"
Once we move past the feelings of those who believe that McCreery is the second coming of their first date, let us consider what mathematicians might make of this result. The Tuesday evening performance face-off was the lowest-rated "American Idol" finale in the 18 to 49 "adult" demographic in the show's history, although it was competing against a "Dancing with the Stars" finale.
Yet 122 million votes were
allegedly cast
by those who simply had to exercise their democratic right to decide between one teenage country singer and another teenage country singer. And, you didn't need to be 18 to vote in this election.
What would America have decided at the last election if everyone had the opportunity to cast up to 50 votes online?
In order to mask the essential skewing and narrowing of the voting public, the Idol producers decided, as usual, to persuade some musical greats to give it the credibility that the two sweet teeny finalists could not.
After the obligatory (and obligatorily disastrous) group number featuring the 13 finalists doing something to a Lady Gaga song that had never been done before, we had the privilege of quickly witnessing such greats as Judas Priest, Gladys Knight and, um, Jack Black.
Black was there to add some humor (as if it was needed) to accompany the great (but slightly wayward) talent of Casey Abrams through a rendition of "Fat-Bottomed Girls." How different the finale might have been if Abrams had somehow managed to squeak through the nonsensical voting regulations to replace, say, McCreery.
Suddenly, there was Beyonce singing backup for Pia Toscano and the rest of the girl finalists,
바카라사이트
all of whose names you might not have remembered. No, wait, Beyonce took the lead, something the audience seemed truly to appreciate.
Soon we had Haley Reinhart performing with her dad. No, that wasn't her dad. She'd already performed with him. This was her granddad - Tony Bennett. And what fun the two of them had. Did Ryan Seacrest have to point out that Bennett is 85? Of course he did.
McCreery offered a duet with Tim McGraw, one that existed to give him some of the country credibility that he is currently lacking. At the end of the performance, Steven Tyler tapped his heart, perhaps to check that he really was still alive.
Then it was Marc Anthony time. What a pulsating time it was. This was what music is supposed to do - move you to somewhere just a little different, somewhere where you have to check your heart for the right reasons. Anthony is such an amusing and confident performer, so much so that not even his wife storming on to the stage to demand he come home could move him away from lifting the theater to something above the entirely soporific.
As an interlude, might I just inform you that Tom Jones is still very much alive? Thank you. Sadly, in order to get some supper, he was forced to sing with all of the boy finalists.
Before we could catch our breath or our swiftly-escaping sanity, there was Lady Gaga. Her Ladyship showed her neutrality with respect to the two finalists by wearing a skimpy little bikini and a very large crucifix. She was supported by one of the great sax players of all time - Clarence Clemons. She sang something about being on the edge. This was entirely understandable. This show was scheduled to last 2 hours and 7 minutes.
Lauren Alaina got to sing with her avowed idol - former "Idol" winner Carrie Underwood. They sang about their cheating lover. Alaina wasn't overawed. If only she'd showed this much confidence through the rest of the competition.
Confidence is something that a theatrical show called "Spider Man: Turn off the Dark" has severely lacked. So here was Bono - yes, the world's substitute Pope, HERE! TONIGHT! ON "AMERICAN IDOL"! - singing away in an attempt to revive support for a show in which he appears to have a great creative and financial interest.
Bono and Scotty McCreery on the same stage. Is this what music has come to? Let us pause for a moment's silence to celebrate. Bono wasn't even given top billing. That went to the ultimate symbol of the new "American Idol": Steven Tyler.
Tyler has hammed his way through being a judge on this series. It was as if he was being played by Russell Brand, offering the occasional swear word, the frequent leer at lady contestants and a level of criticism beneath which no human could limbo.
Finally, finally, it was time for the results. They tried to make it seem terribly official, as if a million accountants and election officials had poured over these numbers. Who could have believed it? Scotty McCreery is the new American Idol. He bowed in shock. He can't have been all that surprised, can he? He's a phenomenon - like the Rubik's Cube, but slightly less sophisticated.
With an inevitability that smacked of last week's Rapture-believers, McCreery thanked the Lord. He spoke of how he and Alaina would be together forever. What? Together forever. These two are dating? But please don't let them sing together - Alaina overpowers him every time.
McCreery then proceeded to croon his way through his new and very colorful hit "I Love You This Big," while hugging everyone in as big a manner as he could.
I wonder if they might think of changing the voting rules for next year. I wonder if they might change the judges. I wonder if the ratings will keep on going down.